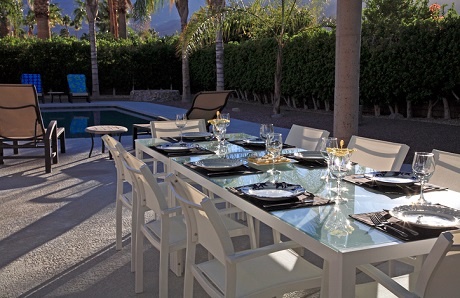 —Make the right picks to create a lasting, comfortable setting for backyard meals
For enjoying meals and conversation, what better place is there other than poolside in your own backyard?
Whether it's a sit-down family barbeque, to a romantic moonlit meal for two, or outdoor bash with several dozen friends and a spread of fun finger foods, sunshine or a starlit sky make private alfresco dining a special experience for everyone. It's even better with the right mix and type of outdoor tables and seating that accommodates your diners.