Read More
Topics: modernizations, cascade water features, pool plaster, renovations, pool construction, swimming pool plans, remote controls, Gunite pool construction, quartz finish, swimming pool remodeling, pool decking, swimming pool waterfalls, decking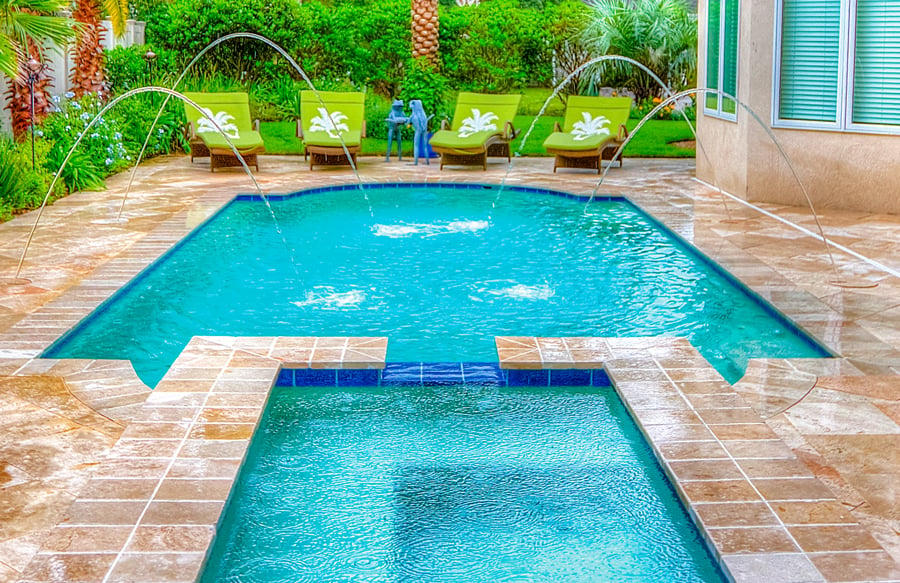 —15 tips to overcome space limitations for building an inground pool
What are some ideas for building a concrete swimming pool in my small or narrow backyard? Is it even possible?
It's a common question among homeowners with small property lots who want a private aquatic retreat. The good news is that in many cases, the answer is "yes," and a variety of solutions are available.
Read More
Topics: outdoor kitchens, custom spas, hardscape, pool layout, Design / Features, pool construction, gunite hot tub, aquatic fitness, swimming pools, pool plans, pool decking, Buyer Tips, hydrotherapy, swimming pool waterfalls, backyard design, tanning ledges, pool builder, Landscaping, swimming pool accessories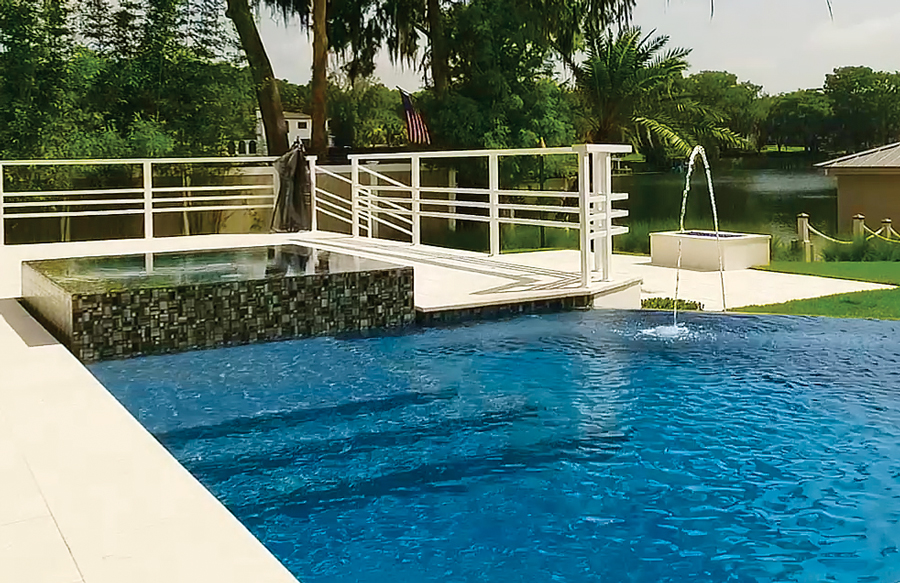 —Learn about and view examples of this exciting gunite pool feature
Rim flow spas—also called mirror spas, full-perimeter spas, and 360-degree overflow spas—represent a dramatic style of elevated custom spa with specially configured exposed tile- or stone-covered walls that allow the water inside to sleekly run over the spa's entire perimeter into the swimming pool below.
Read More
Topics: custom spas, Design / Features, Gunite pool construction, pool photos, pool decking, custom pool design, Buyer Tips, custom pool ideas, pool builder