—Masterful custom projects that take aquatic style to new heights
One of the most challenging and visually dramatic types of swimming pools is an elevated pool. This concrete (gunite/shotcrete) creation is not only built completely out of the ground, it stands soaring high above it.
Read More
Topics: Design / Features, pool buyer tips, Swimming pool costs, Gunite pool construction, negative-edge pool, zero-edge pool, pool photos, custom pool design, custom pool ideas, swimming pool construction problems, pool builder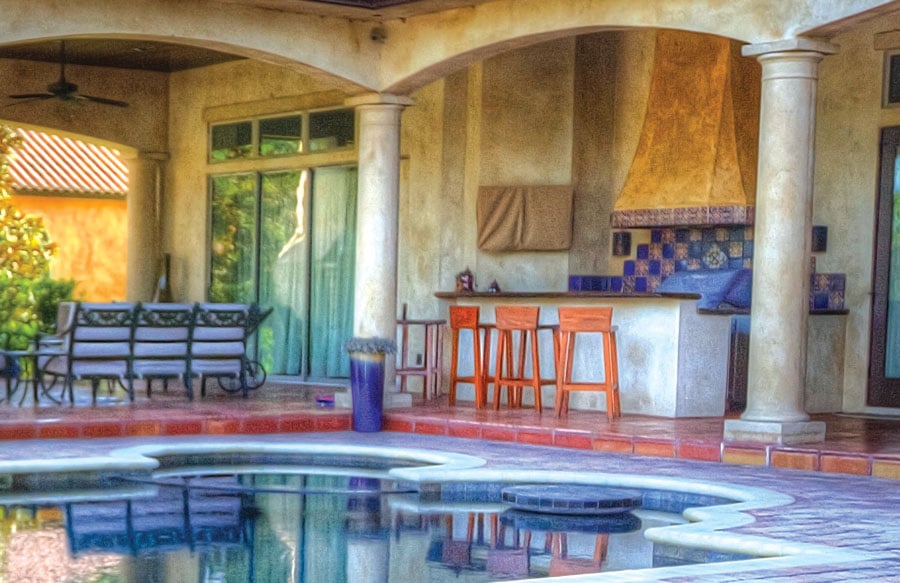 —How executing your entire backyard makeover as a single endeavor delivers greater value
If you are planning a new swimming pool along with other outdoor-living amenities, consider a strategy that optimizes style unity, smoother construction with better costs, and overall project cohesion—as well as some additional benefits.
Read More
Topics: Design / Features, swimming pool plans, LED, remote controls, Pool Financing, Construction, custom pool ideas, backyard design, pool deck, swimming pool construction problems, pool builder, Landscaping, Owner/Lifestyle