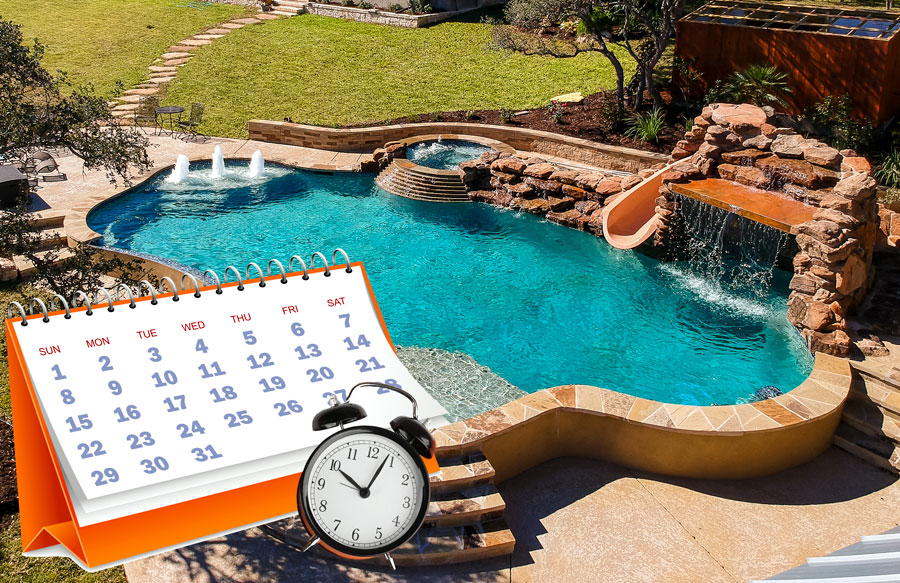 —Real-world variables beyond your control that slow construction
Just how long will it take to finish building your inground pool?
Let's be candid: Rome wasn't built in a day—and neither will your new backyard aquatic resort. Nor will your custom pool be finished in a week. Or in a month.