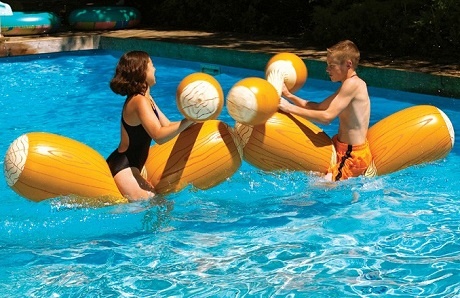 —Affordable sports, floating board games, and other fun pool gear for healthy, high-energy fun
Your inground swimming pool offers numerous benefits. It beautifies your home, cools you off on a hot day, enhances family togetherness, and often boosts your property value.
Along with being a convenient setting for relaxation, your pool can also serve as an endless source of healthy outdoor recreation. Kids love to actively play in a pool with their pals, as do many adults.
Your pool is a fun-filled amenity on its own, but you may want to safely up its sun-splashed fun factor in a number of ways, especially by adding toys and games into the mix.