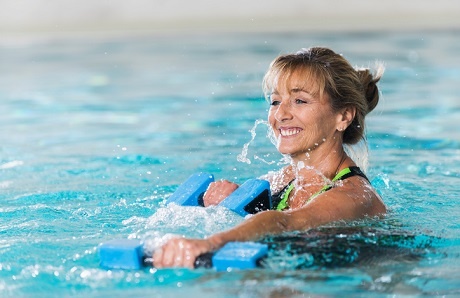 —Check out these muscle-building options designed for using in the water
Tired of boring workouts at the gym? It might be time to consider some aquatic fitness.
A swimming pool is an ideal environment for exercise, and resistance training in water can be a great alternative to stale routines with the same old gym equipment. Plus you get to keep cool in the water and skip getting sweaty.