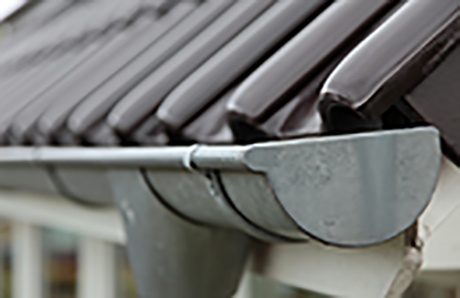 —The overlooked role that your roof and rain gutters play in maintaining your backyard
Fall and winter weather bring increased rainfall, and if that water collects and concentrates in your backyard, it can wreak havoc on your swimming pool and surrounding deck and patio. Avoid a backyard mess by having proper drainage strategies in place.
Toward this goal, one key tactic is a roof with functioning rain gutters that funnel run-off rainwater away from your pool, deck, and other vulnerable spots in your backyard.