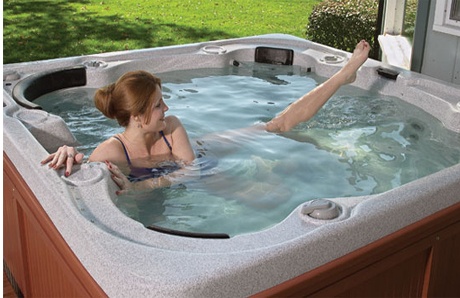 Simple effective moves that anyone can do

by Jennifer Pierce, Certified Personal Trainer; NASM, NCCPT
People often associate swimming pools with exercise,while thinking of spas and hot tubs as places for relaxation. However, the warm, bubbling environment of a whirlpool offers unique advantages to enhance your health and fitness.
Here's why: Unlike a swimming pool, the heated water in a spa or hot tub automatically increases blood flow and helps release toxins in your body. This creates a healthy foundation for simple movements that can make a big difference in your fitness routine.