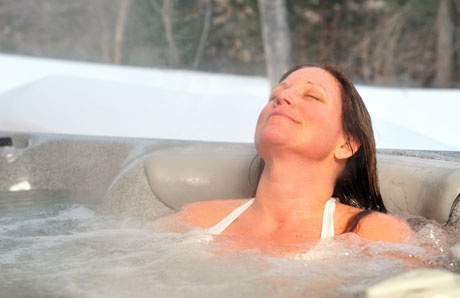 3 Tips for When it's Cold Outside
A soak in a hot, bubbling outdoor hot tub or in-ground spa is relaxing at any time of year, but in cold weather it can feel especially good as the water warms your body. However, additional care is needed to keep safe in a spa or hot tub during the fall and winter seasons.
Regular precautions for spa and hot tub use, such as proper water disinfection, should be followed year round. When the mercury outside dips low, additional precautions are needed. Here are three key ones to follow for safe enjoyment of a warm, aquatic escape.