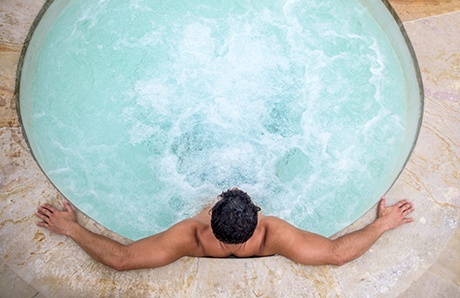 —How working out in in heated H20 can enhance your fitness and overall health
By Guest Expert: Matt Dustin, BS Exercise Science, Certified Strength & Conditioning Specialist
When the temperature drops outside, thoughts of going for a run or making a trip to the gym in the cold can be unappealing, to say the least.
Rather than break your good regimen, consider taking your workout to the closest hot tub, inground spa—or a heated whirlpool or hydrotherapy pool that may be available at your gym or housing complex.

Whether at home or at a public facility, the warm bubbling water is ideal for both exercise and hydrotherapy—even when it's cold outside.