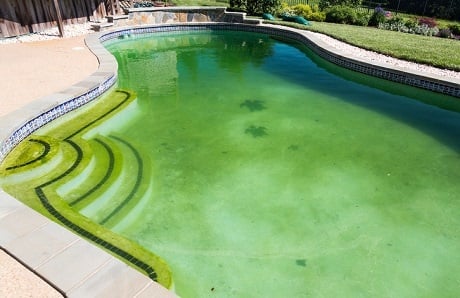 —Good circulation, filtration, water chemistry, and maintenance can prevent algae blooms
It's a fact of life: The microscopic spores that grow into algae are virtually everywhere outdoors.
Spores constantly enter your backyard swimming pool via the wind, the rain, on swimsuits, or even attached to previously spore-contaminated pool-cleaning equipment. While they are typically invisible to the naked eye, they won't be if your pool environment allows them to sprout into tiny plant colonies.