Control your backyard retreat from PC, tablet, smartphone, or with voice commands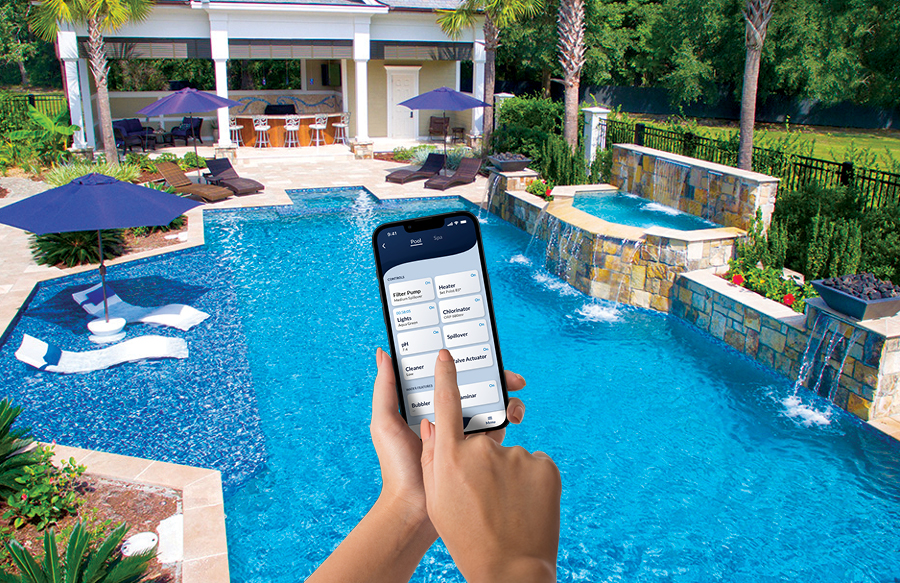 A good swimming pool automation system will streamline control and maintenance so that owning and using your aquatic resort is easier and more enjoyable—sometimes in ways that you may have never imagined!
Whether you're away on vacation or sitting on your living room couch, you can conveniently manage all of your pool & spa functions, including cleaning, filtration, heating, lighting, water features, and sanitization. And you will enjoy the peace of mind that comes with the ability to do so.
But you can do even more. Let's dive into the latest and greatest functions that a quality pool automation system can for your aquatic retreat.
Put your pool & spa on autopilot
What makes automation particularly helpful for pool owners is the ability to schedule routine actions. Perhaps the best example is cleaning.
You can set up a program that will kicks on daily at 1:00AM when everyone is asleep. The automatic pool sweep will make its runs for several hours, the pump will activate to circulate and filter the water.
With pool automation technology, you can adjust settings, set heater temperatures, turn on light shows, and activate water features.
Automation systems can even help cut energy bills. Do you have a variable-speed pool pump? If so, good for you, as the unit minimizes energy use.
But it can become even more efficient. Quality automation systems communicate with the pump to ensure that the motor never runs at a higher RPM than is needed to perform a particular function.
If you still rely on traditional chlorine or a salt-chlorination system to sanitize pool water, some automation systems will also come in handy. They allow you to adjust chemical levels—such as dialing up the chlorine after a rain storm or a pool party.