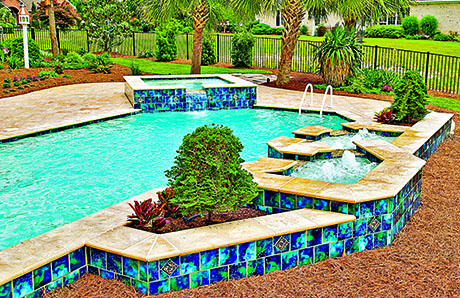 A vital note about timing your swimming pool renovation:
Many homeowners wait until spring to think about remodeling their existing pool. That's a mistake.
Autumn is the ideal time for pool makeovers. The kids have gone back to school, the temperature is dropping, and your backyard pool won't be seeing as much action. That's why fall time provides a great period for tackling any work your pool and patio area may need.