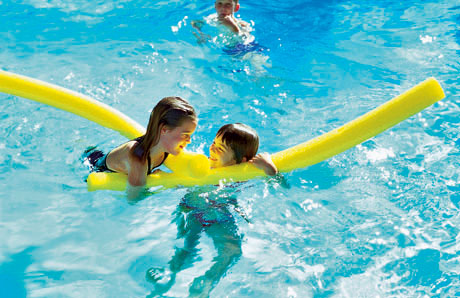 How to prevent swimmer's ear when enjoying your pool—5 tips
Swimming may be lots of fun, but getting swimmers ear is not. If you feel itchy inside your ears, have drainage or inflammation in your ear canal, or pain inside your ear when you tug on your earlobe, chances are good you have a case of swimmer's ear.

The infection impacts the external ear, specifically the skin of the ear canal. When this skin gets wet and stays wet, it softens—becoming a warm inviting spot for germs to grow. Typically the culprit is bacteria, but it can also be fungal.