10 hot examples—in pictures—to add FIRE to a swimming pool
Forget what you've heard: Fire and water can mix! And when they do, you get some stunning examples of leading-edge swimming pool design that transforms your outdoor space.
The most popular way to add flames to a backyard resort is with a special fire pot, fire pit, fire bowl, or recessed area built into the pool structure. You can have them installed with a handy remote control to activate or turn off your swimming pool fire features.
Include this mesmerizing feature to your new pool or remodel, and watch your guests delight in the warm glow and captivating flames that reflect on the water's surface. Let's take a look at some ways that fire can be incorporated.
1. Delivering both style and function, these fire pits punctuate each corner of this Roman pool.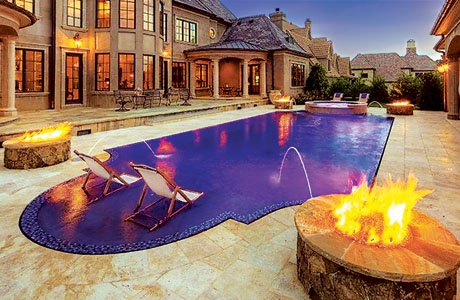 2. Iridescent glass beads—also known as fire pit glass—bring added dimension to a fire bowl.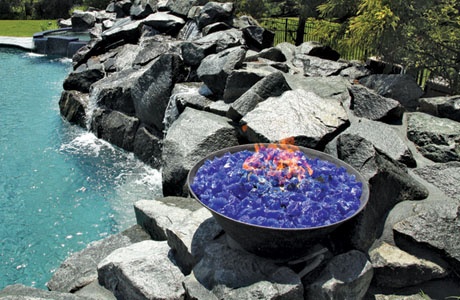 3. Twin pillars elevate the flames far above the pool for extra impact.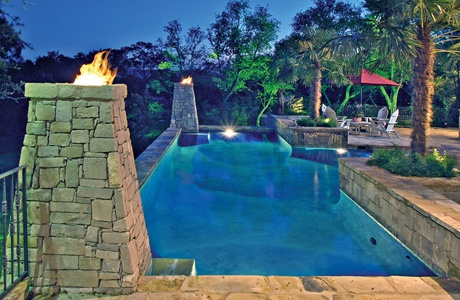 4. Fire pits, coupled with multicolor LED lighting, double the nighttime wow factor.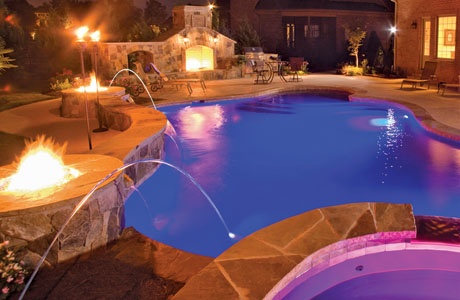 5. A set of contemporary fire bowls accent a large, elevated cascade water feature.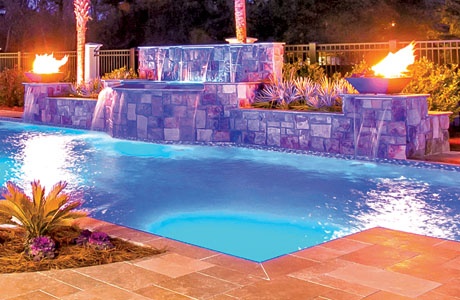 6. Perched atop a stand-alone fountain, this distinctive fire bowl steals the scene.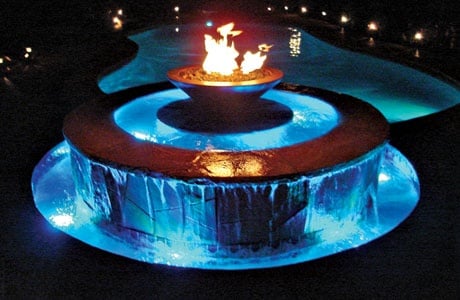 7. Dancing flames in fire pits with glass beads create visual drama even in the daylight.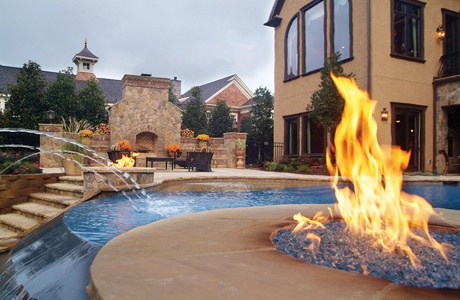 8. A tall, chic fire pot makes a modern design statement.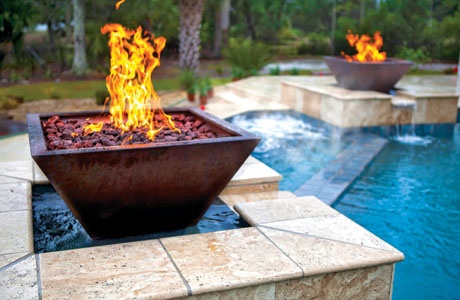 9. Flanked by a pair of sleek fire pots, a stunning infinity pool becomes even bolder.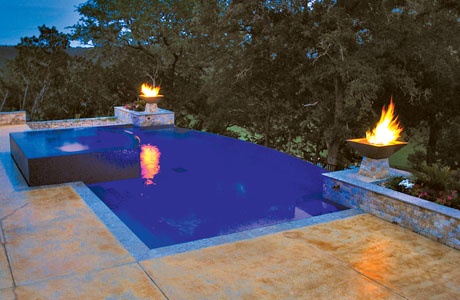 10. Several scattered fire features help illuminate this massive custom rock waterfall.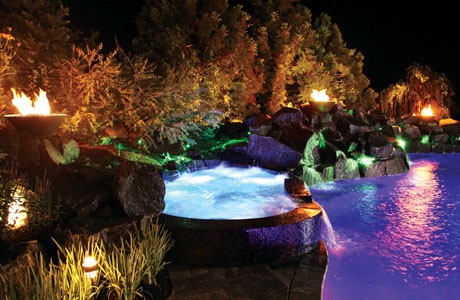 Follow here to see other great Blue Haven Pools Photos.