Part 1 of 2: Overview & Benefits
Beach Entry Swimming Pools
Part 1 of 2: Overview & Benefits – UPDATE

With interest growing in beach entry pools since our original post about this design feature, we are now including some photos that illustrate some of the variations you can have in a beach entry (also known as a zero-entry) pool.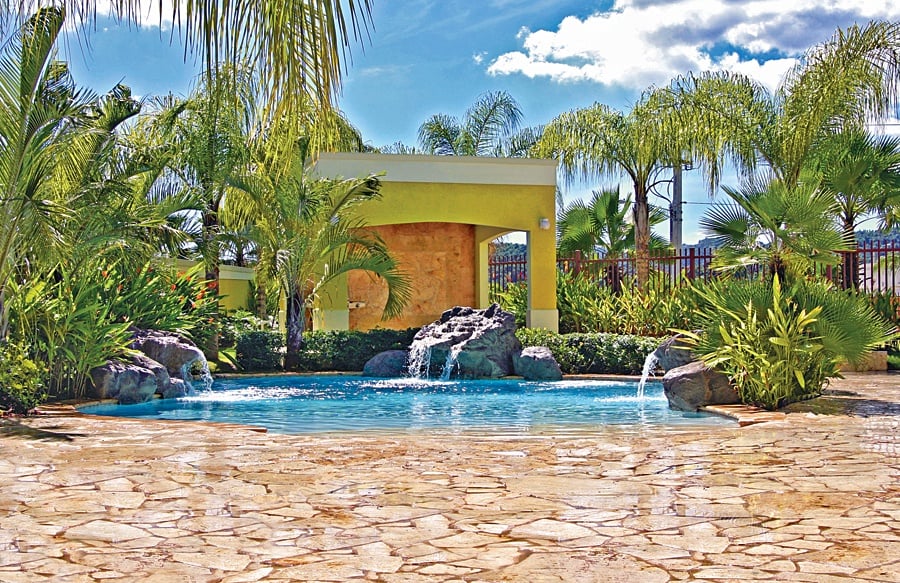 This lagoon pool captures the natural style ideally suited for a beach entry.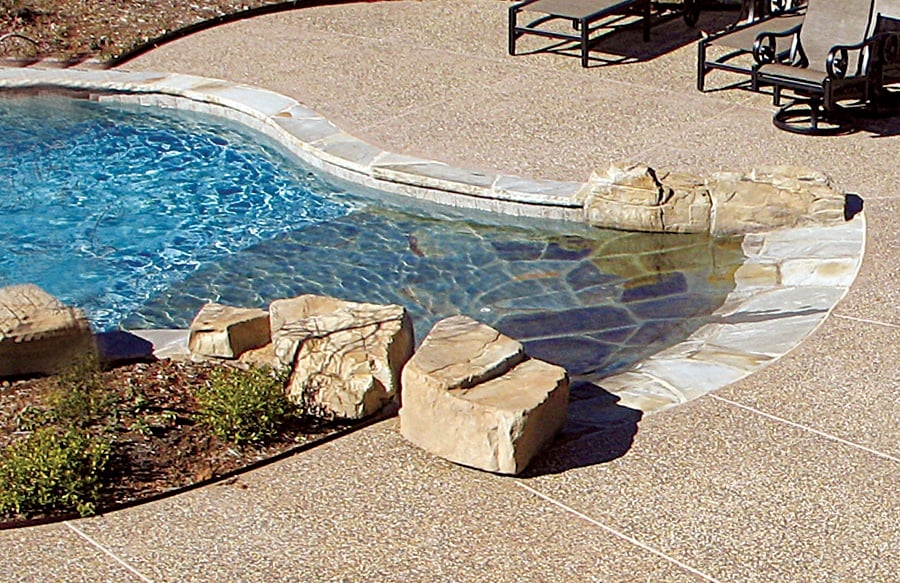 Accent boulders flank this beach entry, helping visually delineate it from the pool deck.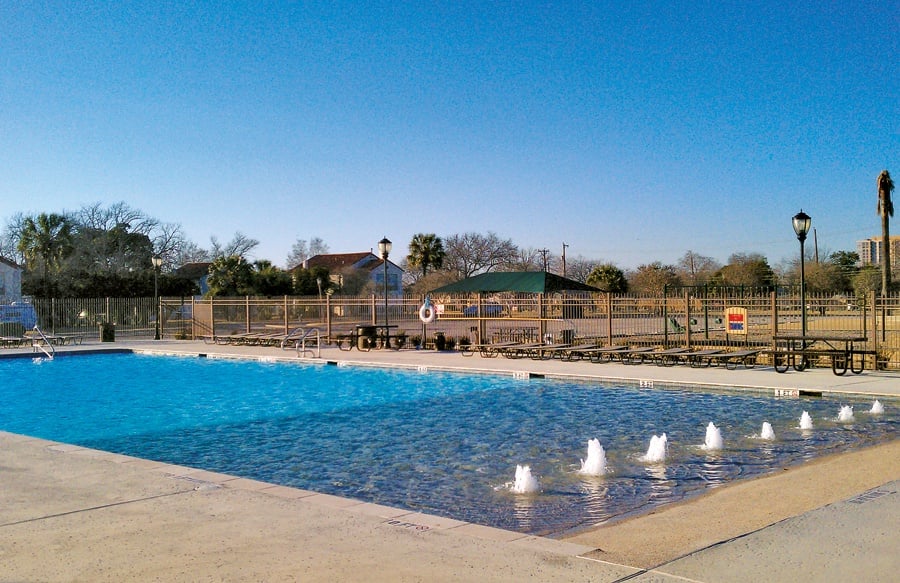 The very long, progressive entry of this commercial pool is distinguished by a row of bubbler fountains.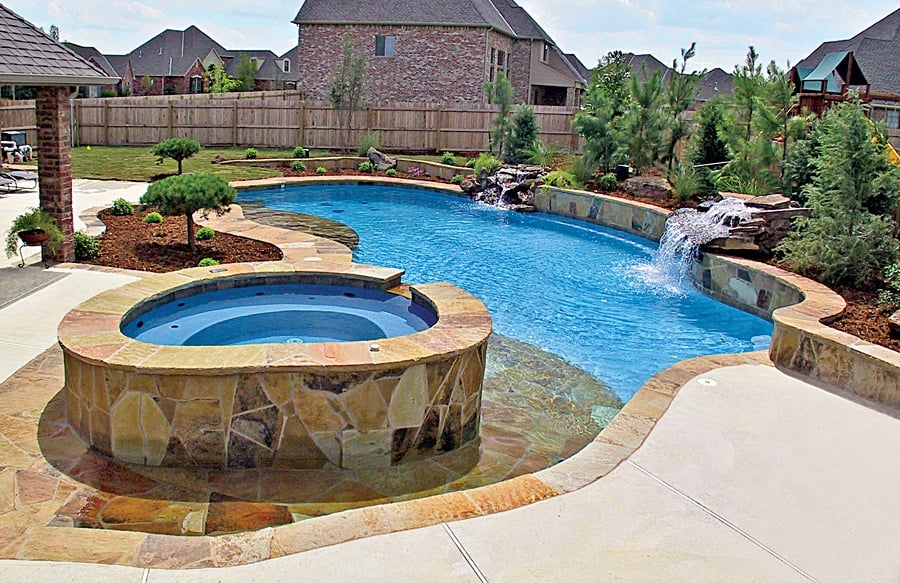 This creative approach to a beach entry pool boldly incorporates an elevated spa.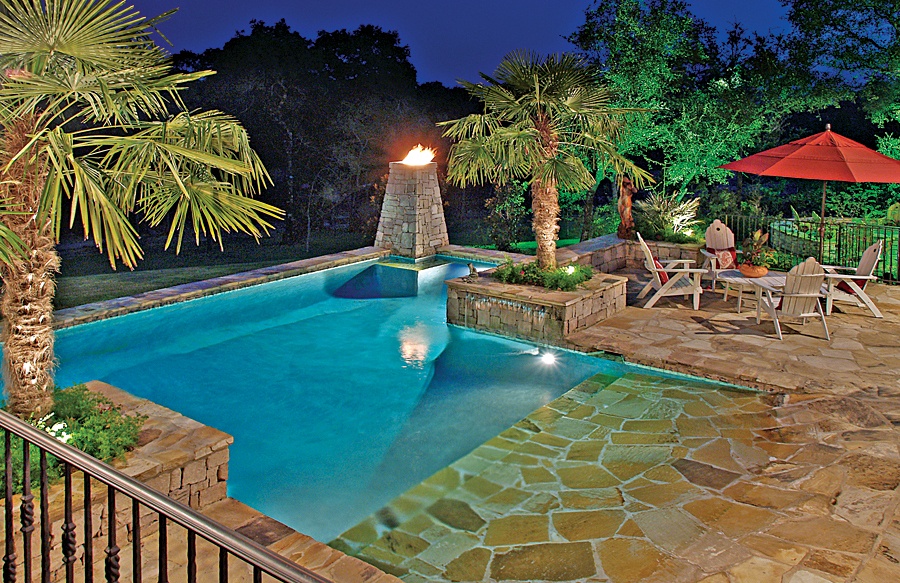 Here, the same flagstone in the pool deck is used for the surface of the beach entryway, creating a smooth, uniform appearance.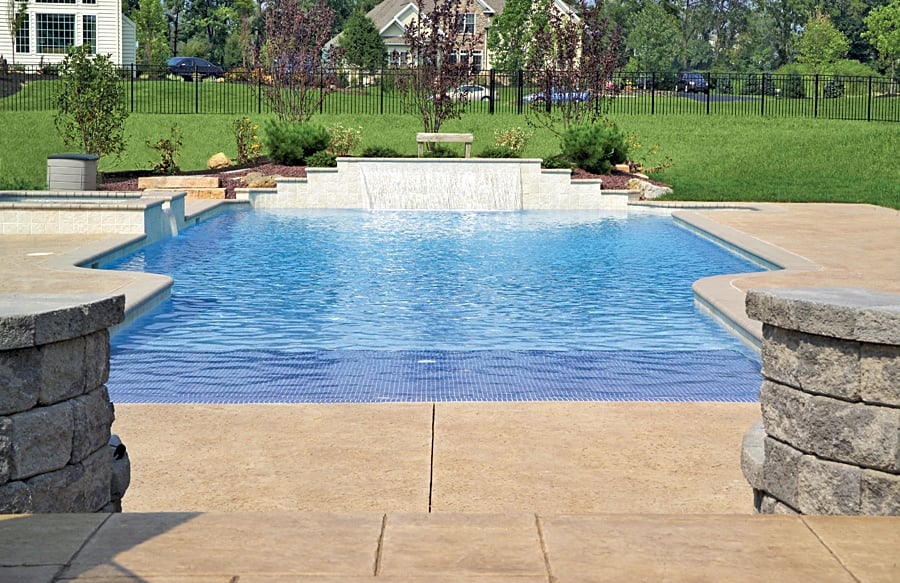 Representing a modern take, this beach entry pool is covered in tile for a contemporary look and feel..
Also called a zero entry, a beach entry mimics the natural access found at the beach. (See beach entry photo gallery here.)
Positioned at the shallow end, the entry point is constructed to be virtually even with the deck. Sloping from the deck—like a ramp—into the pool water, the entry becomes progressively deeper with each step you take, providing a gentle transition into deeper water.
Typically, a beach entry replaces the regular steps into a pool. In some cases, accent boulders are placed on the sides of the entry or within in it—partially submerged—to visually distinguish the area and create a visual cue that the area is sloped.
The surface material covering the entry may be coordinated to match the pool deck. Flagstone is a popular choice for this approach.
Beach Entry Benefits
>> Since there are no stairs to negotiate, this feature can be a smart choice for individuals with mobility challenges.
>> Young children love the shallow "splash & play area" that it provides.
>> Performing double duty as a partially submersed area for sunbathers, it helps keep them cool while they take in the rays.
>> Cautious or temperature-sensitive swimmers enjoy a bit of added comfort since they can enter the water much more gradually than they could with regular pool steps.
>> A beach entry perfectly supports a design concept for a "lagoon-like" appearance—such as a free-form shape with a flagstone deck and tropical landscaping.